+ DISCOVERY
+ TEST
+ APPROPRIATION
+ IMPACT
We put new technologies at the service of your performance, by facilitating the data and information sharing between all of your industrial ecosystem actors.
FACILITATING THE UNDERSTANDING AND ADOPTION OF

TECHNOLOGIES THAT DISRUPT THE SUPPLY CHAIN
GOING FROM THE POC TO THE SCALE OF THE COMPANY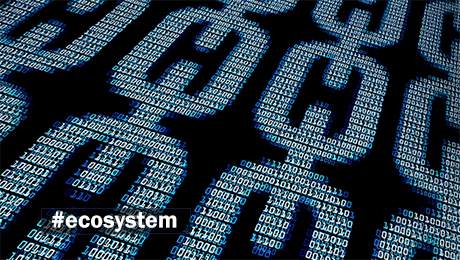 Experimentation on an industrial scale
We created the lab by adameo with the aim of go through the multitude of emerging technologies and identify the one's with a potential for the Supply Chain.
To answer our clients' issues, we use different technological bricks to build innovative solutions.
Our ambition: to go beyond the POC stage and to deploy technologies within the company.
End-to-end traceability ensured using the Blockchain.
Geolocation of trailers from logistics providers using IoT, the Cloud and a data processing platform.
Reverse logistics of industrial packaging handled with IoT and the Cloud.
Reliability of demand forecasting with data science.
Mutualization on the last kilometer between different logistics suppliers with traceability of deliveries via the Blockchain.
Classification of data by artificial intelligence and machine learning.
Steering of direct debit via augmented reality.
Elimination of load transport for the operator via intelligent mobile cobots.
Digitalization of the ordering process using the Blockchain.
…